NEVCC Club
Back to

Click on the Buttons to see the progress



Restoration Projects
Owner: Éamonn Clinton
Make: Erskine
Model: 50J
Year: 1927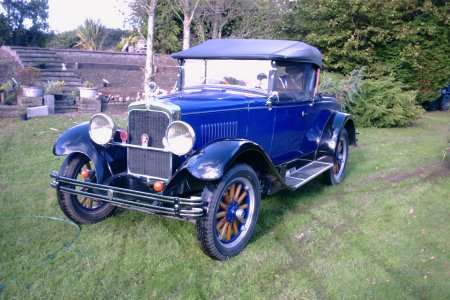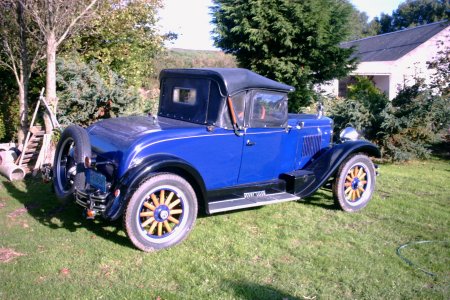 This is a 1927 Erskine Roadster Model 50J with rumble seat.
There are only seven known to exist worldwide.


In the Mid-twenties, Albert Russel Erskine,
President of the Studebaker Corporation, came to the decision
that the world automobile market would shortly demand a car of
the European type, built to the standards of the fine American car.



After exhaustive investigation both abroad and in this country,
followed by the building of 15 experimental chassis and bodies
and countless road tests at Studebaker's million dollar proving ground,
a remarkable new-type car evolved by Studebaker engineers.
Because Mr. Erskine was primarily responsible for the development
of this evolutionary new car, the board of directors of
the Studebaker Corporation unanimously decreed that it should
be named the "Erskine Six".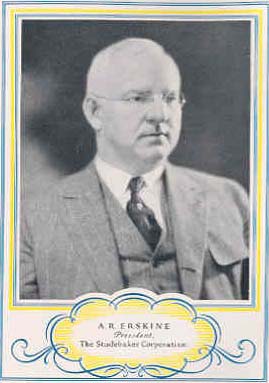 Albert Russel Erskine
For more information on the Erskine Car see
http://members.tripod.com/~erskine_registry/erskine.html